Ever since I began hosting my game over at itch.io (its free check it out!) I've been itching* to participate in one of the many game jams that are constantly taking place on the site.
However, between finishing up my book manuscript and the aforementioned Grading Mountain, I am currently not in a position to participate.  Alas, most of my actual programming only takes place during winter and summer break.
But these two Game Jams are too awesome to go unrecognized.  So get in on them for me!  Even if you've never made a game before!  These events are all about introducing folks to game design and forming supportive communities.  So use a beginner friendly platform like Twine and Make a Thing.
#1 The #INeedDiverseGames Anniversary Jam
#INeedDiverseGames is having an anniversary on October 7, 2015!

As such, we'd like you to send in games based around "anniversaries" – this can include memorials, birthdays, any anniversary you can think of!

We also ask that submitted games strive for diversity either as an aspect of gameplay (such as nonbinary characters, relationship goals, or otherwise) or as character background (race, culture, heritage, lore, ability/disability, gender identity, sexual orientation, and more).

Starts: 9/23/2015, Midnight US Eastern Time

Ends: 10/7/2015, 11:59:59 (right before midnight!) PM US Eastern Time

Please adjust for your local time accordingly. International submissions encouraged!
The Yuri Game Jam is a 2-month long game jam that will take place from September 1st to October 31st, with the intention of creating more games about relationships between women.

It was originally intended for visual novels/dating sims, but we'll take games of any genre as long as they follow the guidelines.

There are two rules to the jam:

Your story must be about a relationship between two or more women.
If the story features romance, the characters should be implicitly or explicitly queer.

For anyone looking to collaborate on a visual novel for the jam, we'd encourage them to join the Lemma Soft Forums and check out the recruitment section there. We're also on itch.io.

Contact the jam hosts on Twitter @carrogath and @kittykatstargal, and the hashtag #yurijam to tag your progress and follow others'. We also have a jam Twitter @yurigamejam, which we'll be using to RT game progress.
Start Jamming!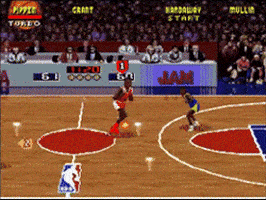 *You see what I did there?